When trying to distribute your release, if you have not correctly entered the metadata (the release information), the system may detect a validation error that will appear when clicking the following button on the "4. Preview and Distribute" tab:

If the following message appears when you select the button ("The composer is required"):

This is not a validation issue, but a warning that the content does not meet the channel's specifications, and will not be distributed to that channel.
Even with all the metadata correctly introduced, if you don't indicate the Composer, you won't be able to send the release to the channel: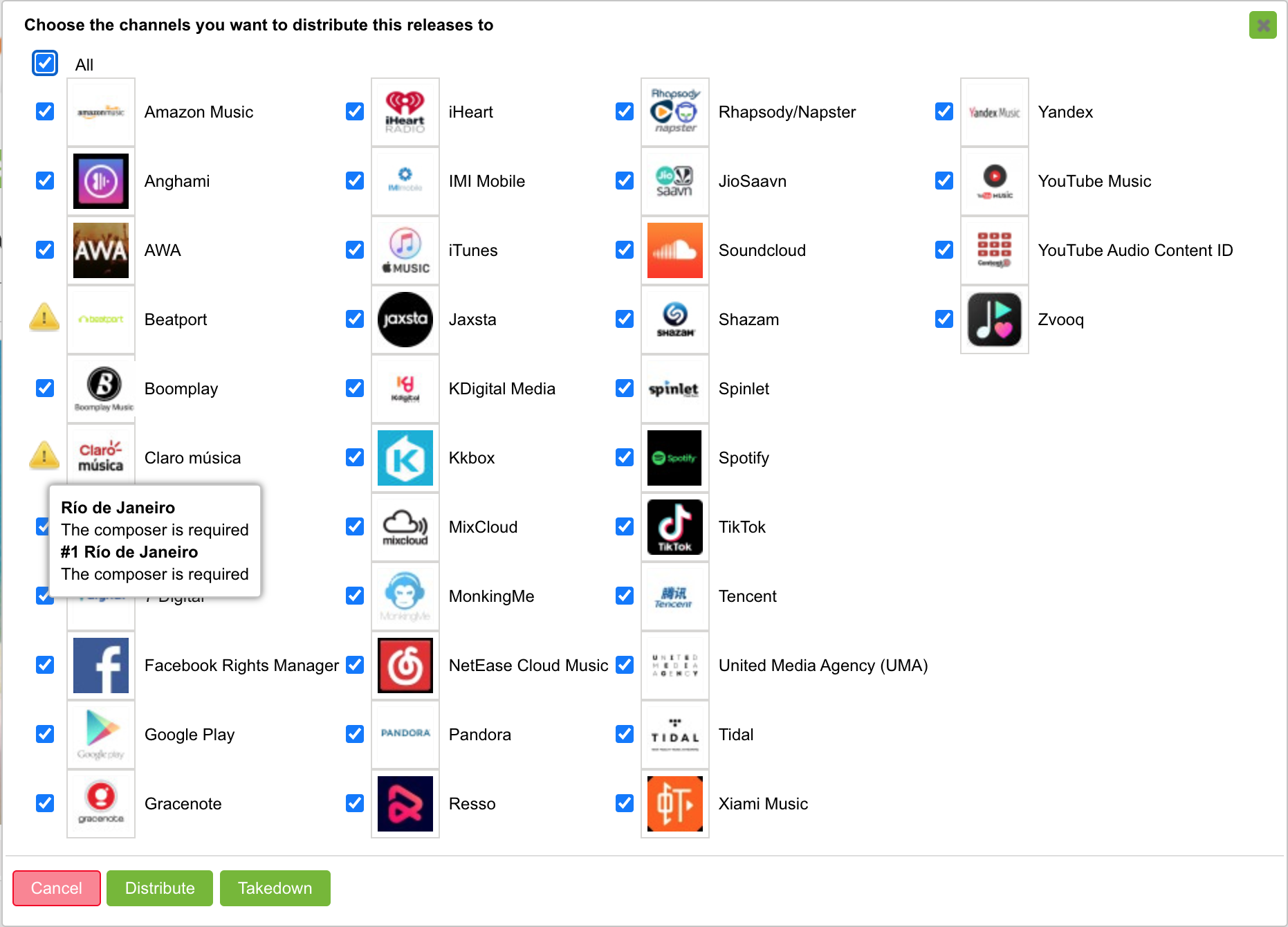 How to solve it
You will have to edit the release's metadata again and add the Composer:
Go to the "1. Info Album" tab and in the "Artist (s)" field add the composer. Then save the changes:


Go to the metadata for each track on the tab "3. Tracks", add the composer and save the changes:


When you return to the "4. Preview and Distribute" tab, the Claro Music channel will appear as available:


If for some reason, even after making the necessary changes, you still cannot select the channel, please contact our Support Team at: support@lacupulamusic.com.