When trying to distribute your release, if you have not correctly entered the metadata (the release information), the system may detect a validation error that will appear when clicking the following button on the "4. Preview and Distribute" tab:

If the following message appears when you select the button ("The release has duplicated tracks"):

Is that you have entered the same track twice, or have you uploaded two tracks with the same information: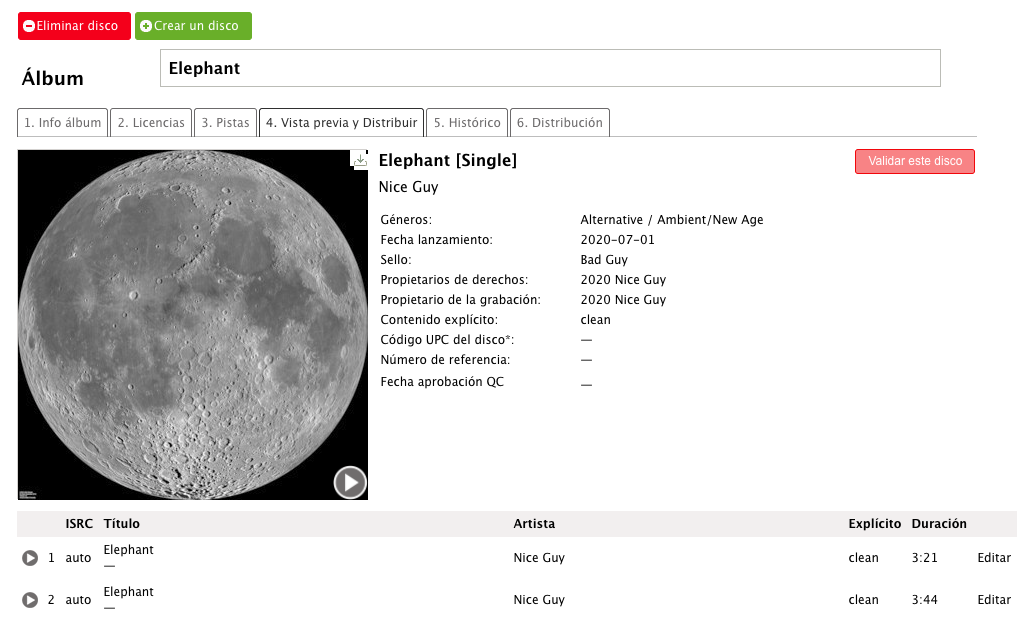 How to solve it
In order to fix it you must follow the following steps:
Go to the "3. Tracks" tab.

Differentiate or delete one of the repeated tracks.
Important: If the two tracks are called the same but are different versions of the same song, you must indicate the type of version that is in the "Remix or Version" field of the track that covers the original.
If for some reason, even after making the necessary changes, you are still unable to validate the release, please contact our Support Department at: support@lacupulamusic.com.