When processing an order and requesting payment by card, the following message "Payment with stripe" appears automatically: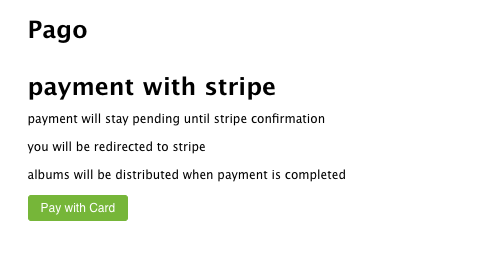 This message simply indicates that the platform will automatically redirect you to the Stripe page when you select "Pay with Card", where you can complete the payment. This new payment system has been integrated into the platform to reinforce security in the protection of transactions, and it will be displayed in a new window as follows: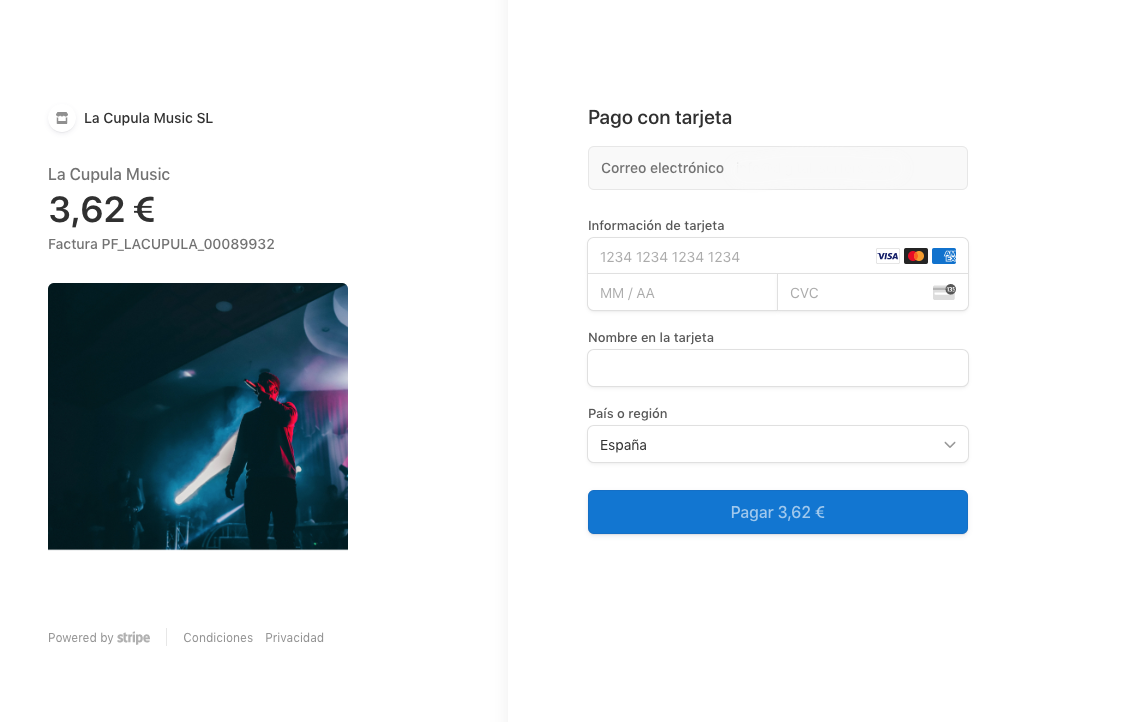 Once finished, the same page will redirect you to your La Cupula Music account, where you can check if the order has been made successfully.
This new tool has been implemented due to changes related to the new European PSD2 Directive that will require a stronger authentication system (SCA) for users to guarantee secure transactions.