In January 2019, the new pricing model came into force at La Cupula Music.
The reason why we have changed the pricing model is to make the process of distribution and management of your music easier, more agile and simpler. To do this, we have maximized accessibility to digital distribution channels, providing greater visibility in the industry by being able to access all the channels available on our platform.
Here we detail a comparative table with the old model and the new model: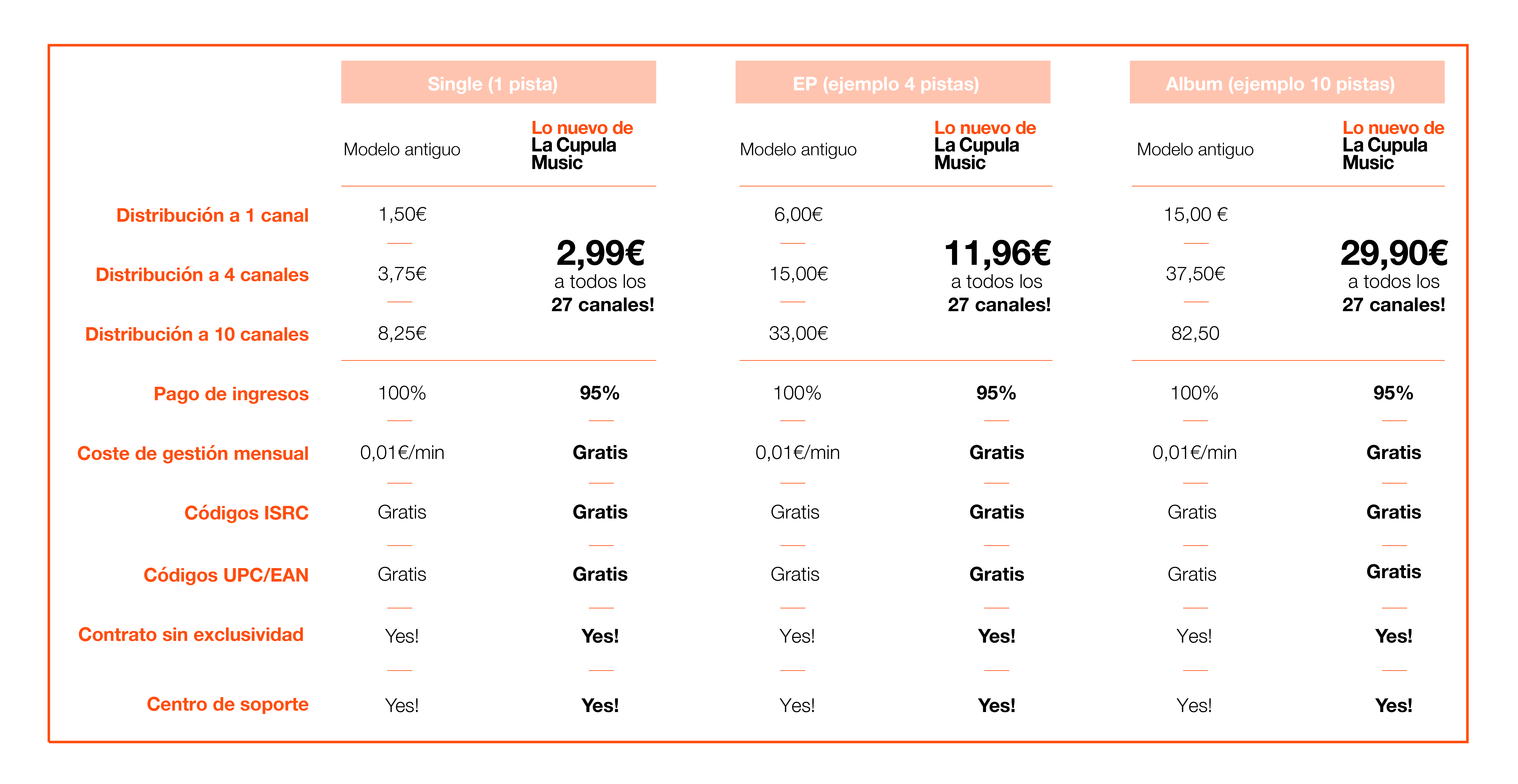 For more information you can consult the article: How much does my digital distribution cost?
For any questions, do not hesitate to contact our support department directly: support@lacupulamusic.com.