With La Cupula Music, you can choose the channels to which you want to distribute your music, depending on your interests and strategy. Similarly, you can take down your releases from a specific channel if you consider so.
Where can I see the available channels?
In "Distribution> Channels", apart from the list of all active channels to which you can distribute, you will see more information and specifications regarding each of them.
In which step can I select the channels?
Once the creation of the release is finished, in the tab "4. Preview and Distribute" the option "Distribute this release" will appear:

By selecting the button you will be able to see the available channels, and select those that you think are convenient (they can be all).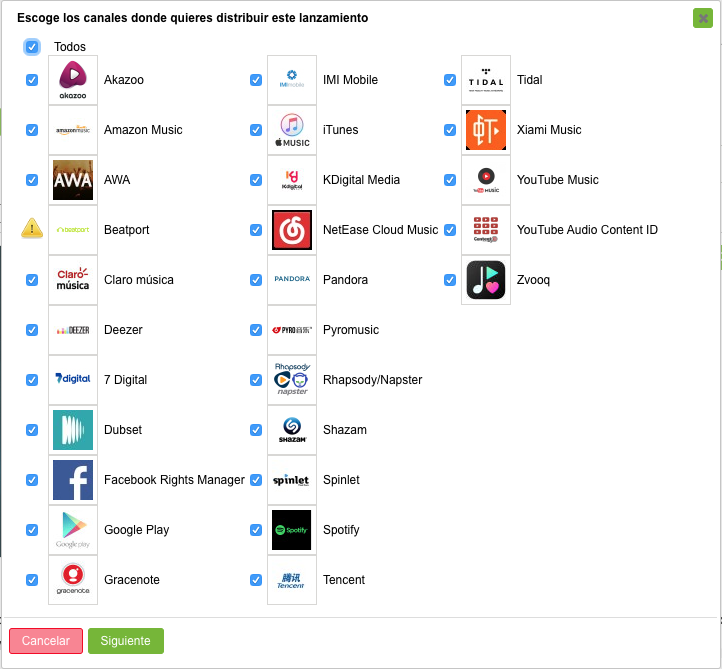 Does the price change according to the number of channels you choose?
The price for distribution is the same (€ 2.99 per track) regardless of the number of channels selected.
Can I release the album on different dates on each channel?
If the album launch strategy requires its release on different dates depending on the channel, you can proceed to send it with various publication dates following the steps we specify here.