It is possible to manage different artists on the same La Cupula Music account. Every time you create a new release with a different artist, it will be automatically added to the list of artists on your account. You can access the artist section by going to Catalog > Artists.
You can also add directly new artists directly on the Artists section. From there, you can edit the information for each artist.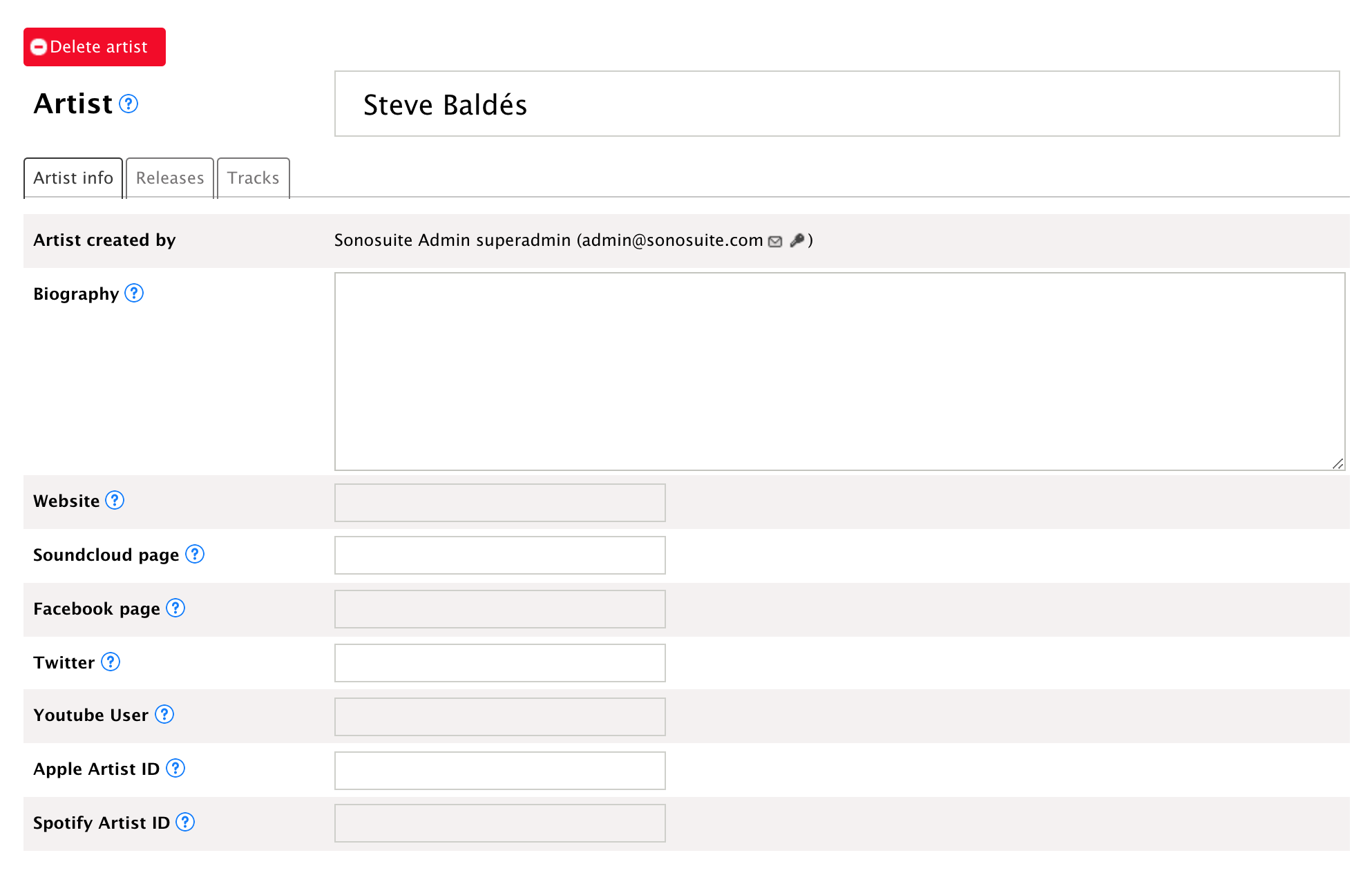 It is possible to link the artist profiles so the releases are correctly assigned. Here we explain how: How to link your artist profile on the platform?
Important: Please, keep in mind that all royalties will be paid to only one account. Once the payment has been done, you should divide royalties manually between the different artists you manage (the information on what artist generated what amount is available in the platform). You can find more information here.