When filling in the distribution form of a single, EP or album, in the licensing tab, it is necessary to include both the digital release date and the original release date.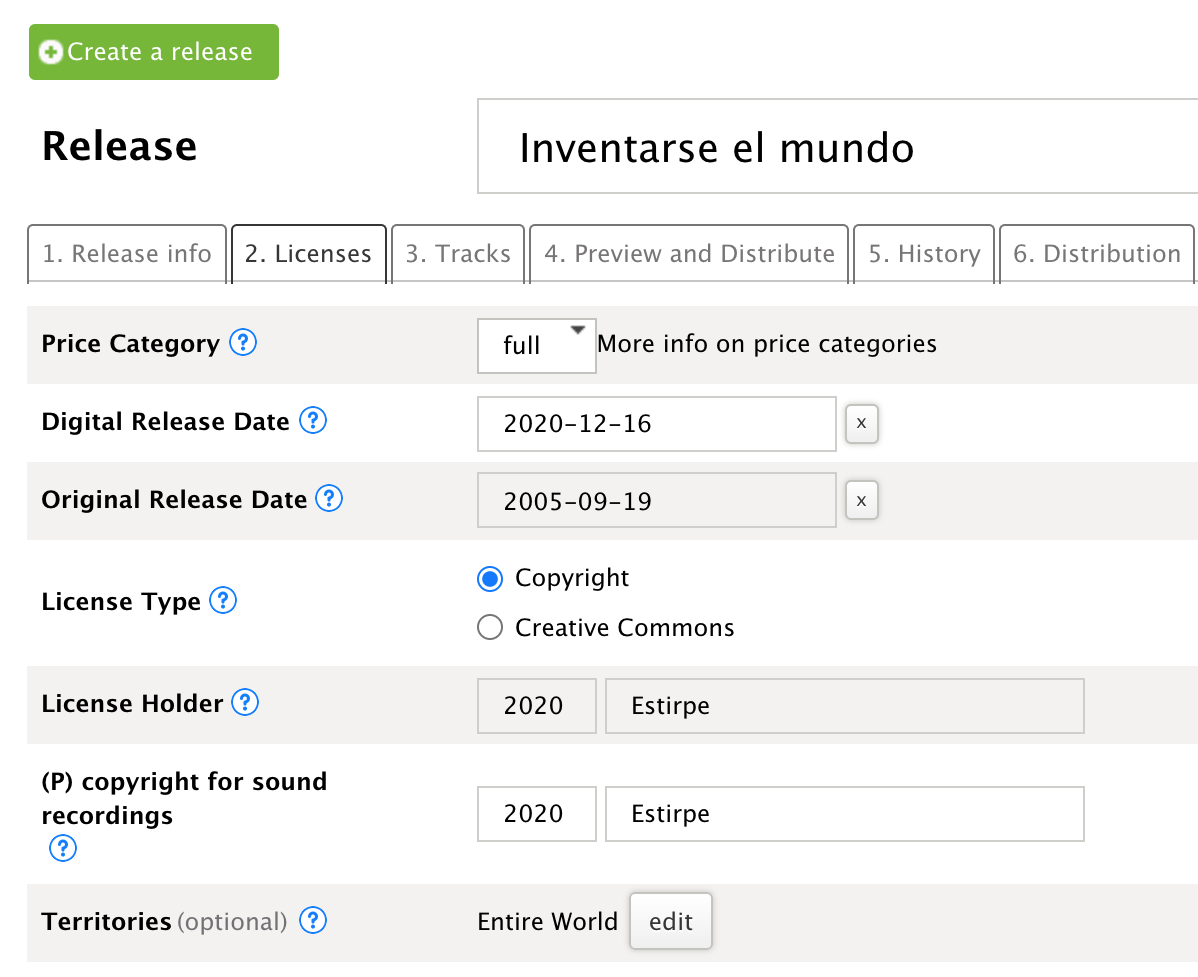 The Digital Release Date is the date on which you want your single, EP or album to be available on digital channels. If you want to release it on a specific date, we recommend that you distribute it around 15 days in advance.
The Original Release Date may be different for releases that have already been distributed. This may be due to a change of digital distributor or to the reference being edited at the time in physical and non-digital format. Filling in this form field allows your single, EP or album to be ordered correctly chronologically with the rest of your references. If not, you just have to indicate the same date as the Digital Release Date.